A fascinating story which takes readers on a journey, with thoughtful regard for the area's original inhabitants, the Birpai people."The First Pilot" is a must read for anyone interested in the history of the Camden Haven area and this significant historical site.
Melanie Horrigan-Birpai Local Aboriginal Land Council
'I loved reading "The First Pilot" I was transported back in time capturing those moments with my ancestor Isaac and the hardships seamen and their families endured. I also found it interesting the local history included. Thankyou Jon for providing a wonderful keepsake for our family.'
— Leanne Miller Descendant of the first pilot-boatman Isaac Williams
Port Macquarie Library Promo
Pilot Station Promo Page
Port Macquarie Satellite Events
-2021 An interview with Cameron Marshall ABC Port Macquarie 2021.
An interview with local media and ABC radio Port Macquarie with Cameron Marshall on Thursday 15th April prior to the launch see web site ABC:
https://www.abc.net.au/radio/midnorthcoast/programs/breakfast/
2015: An interview with Michael Spooner ABC Port Macquarie
Michael did an interview on both The Way of a Thousand Arrows and the First Pilot ( which was in pre-launch draft).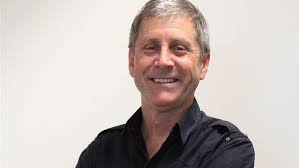 Interview with Michael Spooner ABC Radio, Port Macquarie, February 11, 2015.

Camden Haven Courier Article 20 April 2021
The Camden Head Pilot Station has become the focus of a new novel by Dr Jonathan Drane in Laurieton
https://www.camdencourier.com.au/story/7212588/history-of-camden-haven-pilot-station-featured-in-new-novel/
Book Launch Promo– Corporate Keys
https://www.corporatekeysaustralia.com.au/shoal-bay/events/community-event/the-first-pilot-dr-jonathan-drane-book-launch